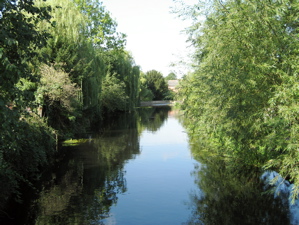 A very popular feature of my public programme every year is the Waterside Walks series.
This is a series of walks beside rivers and canals, partly in the City of Leicester, partly around the county of Leicestershire, and with one in Lincolnshire at Stamford.
They take place in the evenings, mostly on Tuesdays but a couple are on Thursdays, and they all start at 7pm.
Here is the Waterside Walks listing for this year.
Tue 7 Apr Waterside Leicester
Tue 14 Apr Waterside Belgrave
Tue 21 Apr Waterside Aylestone
Tue 28 Apr Waterside Loughborough
Tue 5 May Waterside Birstall
Tue 12 May Waterside Hinckley
Tue 19 May Waterside Quorn and Barrow-upon-Soar
Tue 2 Jun Waterside Mountsorrel
Thur 4 Jun Waterside Market Harborough
Tue 9 Jun Waterside Loughborough and Barrow-upon-Soar
Tue 16 Jun Waterside Glen Parva
Tue 23 Jun Waterside Abbey Park
Tue 30 Jun Waterside Charnwood
Thur 2 Jul Waterside Thurmaston
Tue 7 Jul Waterside Glenhills
Tue 14 Jul Waterside Stamford
Tue 21 Jul Waterside West End
You can book on any of these as soon as you like.
Posted by colin on Friday 3rd April, 2009 at 7:53am