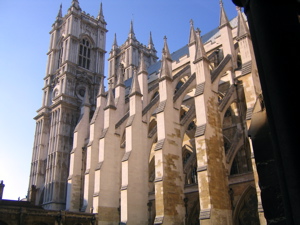 Charles I was King of England and Scotland during the 17th century. He was the first to succeed to both kingdoms together, and the only such king to be executed. This was the culmination of a civil war, of which there had been a good number in England previously, although this was so radical in its outcome that it is always referred to as the Civil War.
He was born at Dunfermline Palace in 1600, the second son of James VI of Scotland. He was a weak and backward child, and when his father succeeded to the English throne as James I in 1603, Charles was left behind in the care of Lady Carey, who continued to nurture him when he was brought to London a year later.
Charles remained a small man all his life. Some sources claim that he reached five feet four inches, but others put his final height at no more than four feet eleven. He never lost his stammer.
Charles was not expected to become king. His elder brother, the handsome and popular Prince Henry, was Prince of Wales, but died of typhoid in 1612 at the age of 18. Charles`s lonely teenage years, and the realisation that he would one day be king, forced him to learn assertiveness, which would eventually led to his downfall.
As he grew towards manhood, Charles became a great friend of George Villiers, the Duke of Buckingham whose close friendship with James I had scandalised Europe. Scandalisation continued with his exploits around the Continent with the young Charles.
James died in 1625, and Charles succeeded as Charles I, being crowned at Westminster Abbey the following year. Soon after his accession he married Henrietta Maria of France, at St. Augustine`s Church at Canterbury. At first their marriage seems to have been unhappy, probably because of her suspicions as to the nature of her husband`s friendship with Buckingham. However, after Buckingham was murdered at Portsmouth in 1628 they seem to have become a loving couple, and in 1630 an heir to the throne, also named Charles, was born.
Charles first began to have arguments with Parliament when they disapproved of Buckingham`s policies, and of the fact that he neglected to pay his soldiers. In 1629 he dissolved Parliament and ruled absolutely, without a Parliament, for nearly eleven years. During this time, he had several of the old Parliament imprisoned and caused resentment among of a number of the gentry by his squandering of public money.
In 1633 he visited Edinburgh for his coronation at Holyrood Abbey. He was not well received.
Working with William Laud, the new Archbishop of Canterbury, and Thomas Wentworth, later to be Earl of Strafford, he attempted to formalise the theory that kings ruled by Divine Right. This went down even worse in Scotland than in England, particularly when he tried to bring the Scottish church into line with the Church of England.
The Scots responded by declaring loyalty to the Old Kirk, forming in 1638 what was called the National Covenant. Charles, encouraged by Wentworth, decided in 1639 to raise an army to impose his will on Scotland, but few Englishmen wished to fight and the planned army of 30,000 only amounted to 8,000. This army was easily defeated by the Scots in what was known as he First Bishops` War.
He summoned Parliament in 1639, but it refused to vote Charles money unless he listened to their grievances. Charles refused, and was dissolved after a few weeks. For obvious reasons it is known as the Short Parliament.
Charles then raised another army to fight the Second Bishops` War and was again defeated. The Scots captured Newcastle-upon-Tyne, and dictated terms at Ripon.
He called Parliament again, but this time was not allowed to dissolve it, hence its name of the Long Parliament. Archbishop Laud was imprisoned and Charles was forced to agree to Wentworth`s death. He was executed on Tower Hill in 1641.
Later that year, after Charles had tried unsuccessfully to raise support in Scotland, matters came to a head. John Pym presented a list of grievances, known as the Grand Remonstrance, and Charles believed that this was going too far and would not receive general support.
Accordingly, in 1642 he entered Parliament with an armed guard intending to arrest the five ringleaders, including Pym. But they had already made themselves scarce, and Charles began to realise that there was much opposition to him.
He withdrew from London, began to assemble his own army at York and after several months of fruitless negotiations raised his standard at Nottingham, officially declaring hostilities.
The two side, Royalists or Cavaliers on the one hand and Parliamentarians or Roundheads on the other, were fairly evenly matched at first, although the first engagement at Edgehill, with the Roundheads under the control of Robert Devereux, Earl of Essex, was effectively a draw.
When Thomas Fairfax and Oliver Cromwell, with their New Model Army, took command of the Parliamentarian side, things swung dramatically away from the king, with a victory at Marston Moor, even though Charles had been joined by his nephew, the brilliant cavalry commander Prince Rupert of the Rhine.
Charles made his court headquarters at Oxford, and decided to draw the Roundheads away from the city by besieging Leicester in 1645. This worked up to a point, for his enemies did indeed engage him in battle, at Naseby, where Charles` army was crushed.
After a period of wandering, he surrendered to the Scots in 1646, but would not agree to their terms and he was handed over to the English at Southwell, from there being taken to Newcastle, where he again refused to amend his policies.
Being confined to Hampton Court, he received both Fairfax and Cromwell who tried to come to terms with him over a written constitution, but still he refused.
Escaping from Hampton Court, he fled to the Isle of Wight, but was captured and imprisoned at Carisbrooke Castle. Here he negotiated with both the Parliamentarians and the Scots, who actually came to an agreement known as the Engagement, signed in 1647. This would involve Scotland reinstating Charles as king, and he in turn would accpet Presbyterianism for a united England and Scotland.
Not all Scots agreed with this, but nevertheless a Scottish army invaded England in support of the proposals. Cromwell decisively beat them in three battles at Preston, Wigan and Warrington, and meanwhile Fairfax put down a Royalist uprising in the South of England.
Charles was brought to trial in 1649 for treason, the grounds being that he had waged war against his own subjects. Behaving in a dignified manner, he refused to recognise the court`s jurisdiction over him and offered no defence. He was found guilty by 68 of the judges, and not guilty by 67. Thus by one vote he was condemned to death.
On 30th January 1649 Charles was beheaded outside the Banqueting House in Whtehall. He walked through the streets to his execution and wore two shirts, so as not to shiver from the cold and give the impression that he was afraid. When the axe fell, it is said that a groan went up all over London. He was buried, with his head stitched back on, at St. Georges Chapel at Windsor.
The Scots had been loudly against the execution of the king, but felt powerless to do anything about in view of their recent defeats. They immediately accepted Charles`s son as Charles II. For his part, he regarded himself as King of England too, but in truth he did not actually come to power until 1660. In the meantime, England was effectively a republic.
Charles, who had in truth brought most of his problems upon himself, was regarded in some circles as a martyr, and indeed has a number of churches dedicated to him.
Hard working and personally charming, he built up one of Europe`s finest collections of paintings andhis image is familiar from his portrait by Anthony van Dyck.
His wife Henrietta Maria was the daughter of Henri IV of France. She was born in 1609 at the Palace of the Louvre in Paris. She died in 1669 at St. Colombes, near Paris, and was buried at St. Denis Cathedral.
Charles and Henrietta Maria had nine children.
Charles was born in 1629 at Greenwich Palace, but died the same day and was buried at Westminster Abbey.
Charles was born in 1630 at St. James`s Palace, and eventually succeeded as Charles II.
Mary Henrietta was born in 1631 at St. James`s Palace. She was given the title Princess Royal, establishing the tradition that the eldest daughter of a monarch is so designated. Mary Henrietta married William II of Orange and was the mother of William III. She died in 1660 at Whitehall Palace and was buried at Westminster Abbey.
James was born in 1633 at St. James`s Palace, and eventually succeeded as James II.
Elizabeth was born in 1635 at St. James`s Palace. She died at Carisbrooke Castle in 1650 and was buried at St. Thomas` Church, Newport (Isle of Wight).
Anne was born in 1637 at St. James`s Palace. She died in 1640 at Richmond Palace and was buried at Westminster Abbey.
Katherine was born in 1639 at Whitehall Palace, but died the same day and was buried at Westminster Abbey.
Henry was born in 1640 and Oatlands Palace, Surrey. He died in 1660 at Whitehall Palace and was buried at Westminster Abbey.
Henrietta Anne, known as Minette, was born in 1644 at Bedford House at Exeter.She married Philip of Bourbon, Duke of Orleans, and had children. She died in 1670 at St. Cloud, near Paris, and was buried at St. Denis Cathedral.
Posted by colin on Monday 6th September, 2010 at 8:15am