Quorn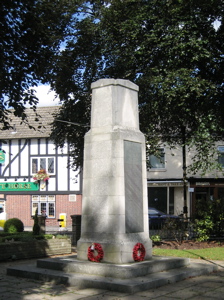 Quorn is a fascinating village on the edge of Charnwood Forest, a few miles to the North of Leicester and between Mountsorrel and Loughborough.
The proper name of the village is Quorndon, but it is universally known as Quorn.
The village is best known for the Quorn Hunt, probably the country's most celebrated, which was established by Hugo Meynell of Quorn Hall.
It is also the name of a meat substitute, suitable for vegetarians.
Quorn stands on an ancient road, which, until a Quorn and Mountsorrel bypass was constructed a few years ago, was for the centuries the major route from London to the East Midlands and beyond. The road runs along the strip of land between the crags of Charnwood Forest and the River Soar.
Many of the picturesque buildings in Quorn are constructed from the locally-quarried Mountsorrel granite, with its pinkish-purplish hue.
St. Bartholomew's church dates back to the 12th century, and was formerly a chapel of ease served by priests from Barrow-upon-Soar. It is now shared between Anglicans and Methodists.
Quorn has a station (Quorn and Woodhouse) on the restored Great Central Railway, the only steam line in England that was originally a main line.
Blue Badge Guide Colin Crosby is available to lead Guided Walks around Quorn for groups.