Station Road (Quorn)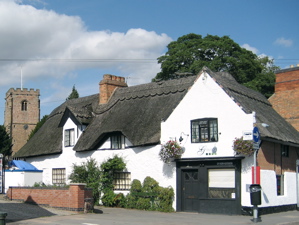 Station Road is one of the main streets in the Leicestershire village of Quorn, on the edge of Charnwood Forest.
It leads from Quorn Cross down towards the River Soar.
Most of the village shops are down this street, including the Post Office.
Although there is a railway station, named Quorn and Woodhouse, on the Great Central Railway, it is actually on the other side of the village.
Station Road refers to Barrow-upon-Soar Station, on what was the Midland Railway between Leicester and Loughborough. This was originally known as Barrow and Quorn, and was much used by the hunting fraternity.