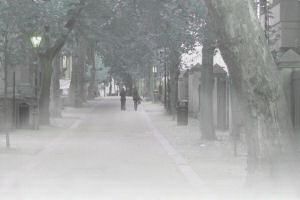 I led a ghostly Guided Walk recently in Leicester for a church youth group.
The group, impressively large, came from the thriving Church of Jesus Christ in Wakerley Road, Evington.
I treated them to a version of my popular "Haunted Leicester" walk, around the lonely streets of Leicester`s half forgotten Old Town, where many ghosts are said to lurk.
Starting at the Town Hall, the route for this walk goes past St. Mary de Castro Church, John of Gaunts Cottage and the Turret Gateway, which looms large in the legend of the terrifying Black Annis.
If you would like me to take your own group on a walk like this, do feel free to get in touch.
Posted by colin on Monday 2nd February, 2009 at 9:33am