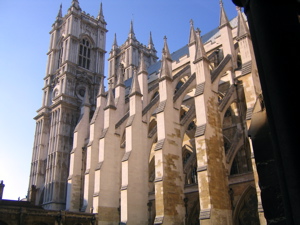 Charles II was King of England and Scotland in the mid 17th century. He is remembered as "Old Rowley" and as "The Merry Monarch", but his early adulthood was far from merry.
Charles was born at St. James`s Palace in London in 1630, his parents being Charles I and Henrietta Maria. He was given a decent, if basic, education by the Earl of Newcastle and Dr. Brian Duppa, Bishop of Chichester, while he was tutored in mathematics by Thomas Hobbes.
When the Civil War broke out, he was 12 years old. He fought alongside his father in the early engagements including Edgehill, and was made commander of the army in the West Country at 14.
As the Republican side gained ascendancy, however, it was deemed sensible for him to go abroad, and he settled first in France in 1646 and then in Holland in 1648. His sister Maria was already there, having married William, Prince of Orange.
During this time, he fathered a number of children, but an important son James, was born at The Hague in 1649. Made Duke of Monmouth, this son was later to lead a disastrous rebellion.
When he heard of his father`s execution, Charles was living at The Hague. He was proclaimed King almost immediately, in Jersey.
Soon after, the Scottish Parliament proclaimed him as their king, but Charles realised that the growing rift between the two countries might lead to a lesser chance of his becoming King of England, which he regarded as more desirable.
In 1650, however, he accepted the kingship in Scotland, but on a tentative basis and without any real authority. This led Oliver Cromwell to lead a force into Scotland, with a view to showing that he was a force to be reckoned with. He defeated a Scottish army at Dunbar, and took control of Edinburgh and Leith. The chaos that followed this saw an alliance of differing interests accepting Charles as their king and he was crowned at Scone in 1651.
Later that year, Charles led an army into England, but was soundly defeated at Worcester. It was after this battle that he famously hid in an oak tree (the original Royal Oak) at Boscobel, later disguising himself as a servant named Will Jackson and eventually escaping to France.
Throughout Cromwell`s regime, Charles remained on the Continent, gradually gaining support for his cause.
After Cromwell`s death, and the unwillingness and inability of his son Richard to rule, General Monck marched on London in 1660 without opposition, and paved the way for the Restoration of Charles, who entered the city on his thirtieth birthday and was crowned at Westminster Abbey the following year.
Charles, naturally tolerant in matters of religion, found opposition in this regard from an increasingly Puritan Parliament. He married Catherine of Braganza, the Portuguese Infanta and of course a Catholic, at Portsmouth in 1662, and this created tensions.
Edward Hyde, the Lord Chancellor, was created Earl of Clarendon early in Charles`s reign, and became the king`s chief adviser. Some of his advice was questionable, and in the case of the sale of Dunkirk back to France in 1662, highly unpopular.
While England was at war with the Dutch in 1664, the sea captain Robert Holmes, later an admiral, captured a number of Dutch possessions in America, including New Amsterdam, which was promptly renamed New York after the king`s brother, James Duke of York, who had distinguished himself during the war. But the Dutch imparted humiliations to England, including their attack on the fleet in the Medway.
The Great Plague hit England, and especially London, in 1665, followed by the Great Fire of London in 1666, which destroyed much of the city but largely got rid of the plague. In the wake of the fire, Christopher Wren rebuilt many churches, including St. Pauls Cathedral.
In 1667, a treaty with the Dutch was concluded. Clarendon was dismissed and settled in France, where he remained in exile. His daughter Anne Hyde had secretly married James Duke of York in 1659. Clarendon`s son Laurence, Earl of Rochester, was the man who coined the expression "The Merry Monarch", and also once said about Charles that "he never said a foolish thing and never did a wise one". Charles responded that "my words are my own, but my actions are my ministers`".
After Clarendon`s departure, Charles was guided by a group of advisers who became known as the Cabal, from their initials: Lords Clifford, Arlington, Buckingham, Ashley and Lauderdale. They each had their own interests, and did not necessarily work in unison. Ashley (who was later the Earl of Shaftesbury) was a strong Protestant, while Clifford was a Catholic.
In 1672, Charles was able to carry through his Declaration of Indulgence, putting an end to laws against non-conformists and allowing private worship by Catholics. It was rumoured that Charles was a Catholic and his brother James openly admitted his Catholicism.
Strong anti-Catholic feeling forced Charles to withdraw the Declaration of Indulgence in 1673, replacing it with the Test Act, which excluded Catholics from office.
Charles entered into another war with the Dutch in 1672, but only the Battle of Sole Bay, off Southwold, in which James was again involved, was in any way satisfactory (it was effectively a draw) and Charles was obliged to call off hostilities in 1674.
Titus Oates, a failed Catholic priest from Oakham, blew the whistle on the Popish Plot in 1678. This was a Catholic plot to invade England, overthrow the king and place his brother on the throne. As a result, thirty five Catholics were tried and executed. Two years later, Oates admitted that the Plot was a complete fabrication. He just didn`t like Catholics.
The Act of Habeas Corpus was passed in 1679. This protects the individual`s freedom from unlawful imprisonment. Parliament, under Lord Shaftesbury, tried to pass an Exclusion Bill, denying the Duke of York the right to become king. Charles knew that it was unlikely by now that he would ever have a legitimate son, and wanted to ensure his brother`s succession, so vetoed the bill. When the bill was introduced again, Charles dissolved Parliament. In 1681 they tried again, and again he dissolved Parliament.
In 1683 the Rye House Plot was discovered. Devised by a group led by Lord William Russell, Algernon Stanley and Lord Capel, the plan was to assassinate both Charles and James when they left Newmarket Races and to make the Duke of Monmouth, Charles`s eldest illegitimate son, the king. Judge Jeffreys tried Stanley and sentenced him to execution, the first of many victims of Jeffreys.
Charles`s final years were relatively peaceful. He died of a stroke in 1685, converting to Catholicism on his death bed and apologising for having been "an unconscionable time dying", and was succeeded by the Duke of York as James II. He was buried in Westminster Abbey.
He had had an eventful life and an eventful reign.
One of Charles`s passions was horse racing, and it was he who established the racecourse at Newmarket in 1667. He even raced there as a jockey, winning the Twelve Stone Plate in 1675.
He remains famous for his mistresses. The best known today are Nell Gwynn, Moll Davies and the French courtesan Louise de Kerouaille, Duchess of Portsmouth. When a crowd reacted angrily to a fine coach, shouting insultingly about "the French whore", Nell looked out and called back in a jovial manner "no, I`m the English whore". It was Nell who urged Charles to set up the Royal Hospital at Chelsea, for retired soldiers.
He was fond of dogs, particularly the spaniels that bear his name.
Charles was the first monarch top have a Royal yacht, he was very interested in clocks and watches and set up the Royal Observatory at Greenwich, under its first Astronomer Royal, John Flamsteed.
He established the Royal Society, devoted to "improving natural knowledge" in 1660. Isaac Newton formulated his theories on gravity; Wren undertook his great building works; Robert Boyle developed the science of chemistry; Richard Lower performed the first blood transfusion between animals; and Edmund Halley correctly predicted the return of Halley`s Comet.
The first real newspapers appeared during Charles`s reign, including "The London Gazette" in 1665.
Charles married at the Church of St. Thomas a Becket (now the Garrison Church) at Portsmouth, Catherine of Braganza, daughter of John de Guzman, King of Portugal. She died in 1705 in Lisbon, where she was buried.
Charles and Catherine had three stillborn children, in 1666 at Oxford; in 1668; and in 1669.
Charles had, however, a number of illegitimate children, as follows.
By Margaret de Carteret of Jersey: James, born in 1646, died 1667.
By Lucy, daughter of Richard Walter of Haverfordwest: James Crofts, born 1649. He married Anne, daughter of Francis Scott, Earl of Buccleuch, and took his wife`s surname. As Duke of Monmouth, he led a rebellion in 1685, and was executed on Tower Hill.
By Elizabeth, later Lady Shannon, daughter of Sir Robert Killigrew: Charlotte Fitzroy, in 1650. She married firstly James Howard, Earl of Suffolk, and secondly William Paston, Earl of Yarmouth, and died in 1684.
By Catherine, daughter of Thomas Pegge of Yeldersley, Derbyshire: Charles FitzCharles, Earl of Plymouth, in 1657. He married Bridget, daughter of Thomas Osborne, Duke of Leeds, and died in 1680. Also Katherine, in 1658. She became a nun at Dunkirk and died in 1759.
By Barbara, daughter of William Villiers, Viscount Grandison and wife of Roger Palmer, Earl of Castlemaine, created Duchess of Cleveland in her own right: Anne FitzRoy, in 1661. She married Thomas Lennard, Earl of Sussex, and died in 1722. Also Charles FitzRoy, Duke of Southampton and Cleveland, in 1662. He married firstly Mary, daughter of Sir Henry Wood, and secondly Anne, daughter of Sir William Poulteney of Misterton, Leicestershire, and died in 1730. Also Henry FitzRoy, Duke of Grafton, in 1663. He married Isabella, daughter of Henry Bennett, Earl of Arlington, and died in 1690. Also Charlotte FitzRoy, in 1664. She married Edward Lee, Earl of Lichfield, and died in 1717. Also George FitzRoy, Duke of Northumberland, in 1665. He married firstly Katherine, daughter of Robert Wheatley of Bracknell, and secondly Mary, daughter of Henry Dutton, and died in 1716. Also Barbara, in 1672. She became Prioress of Hotel Dieu in Pontoise, France, taking the name Benedicte, and died in 1737.
By Eleanor (Nell) Gwynn, daughter of Thomas Gwynn: Charles Beauclerk, Duke of St. Albans, in 1650. He married Diana, daughter of Aubrey de Vere, Earl of Oxford, and died in 1726. Also James, Lord Beauclerk, in in 1671. He died in 1680.
By Louise de Kerouaille, Duchess of Portsmouth: Charles Lennox, Duke of Richmond, in 1672. He married Anne, daughter of Francis, Lord Brudenell, and died in 1723.
By Mary (Moll) Davies: Mary Tudor, in 1673. She married firstly Edward Ratcliffe, Earl of Derwentwater, secondly Henry Graham of Levens, and thirdly James Rooke, and died in 1726.
Posted by colin on Monday 28th March, 2011 at 12:21pm