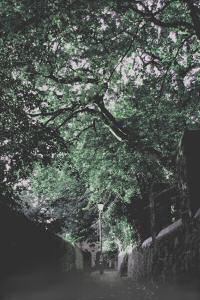 The beginning of September heralds the season when I lead lots of Haunted Walks, or you might like to call them Ghost Walks, in and around the ancient city of Leicester - both public walks and private ones for clubs.
If you would like to join one of the public walks, here is a list covering the Autumn.
Wed 9 Sep Haunted Leicester
Tue 22 Sep The Haunted City
Wed 7 Oct Haunted Leicester
Wed 21 Oct Haunted Belgrave
Sun 25 Oct Goosepimples (afternoon)
Sat 31 Oct Hallowe`en at Quorn
Wed 11 Nov Haunted Leicester
Wed 25 Nov The Shades of Night
Wed 2 Dec Haunted Leicester
Wed 16 Dec The Ghosts of Christmas
And if you would like me to lead a Haunted Walk especially for your club, do get in touch as soon as possible. There are still a few dates available.
Posted by colin on Saturday 5th September, 2009 at 9:45am