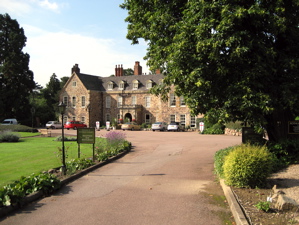 I was very pleased to attend a special event held on the 200th anniversary of the abolition of the slave trade in the British Empire, at the Rothley Court Hotel in Leicestershire.
Quite naturally, there are events and exhibitions this year marking abolition in such places as Hull, Liverpool and Portsmouth, so I was very pleased to learn of this event in Rothley.
In the late 18th century, Thomas Babington, the owner of the house, then known as Rothley Temple, joined with William Wilberforce in the fight against slavery.
It was on the lawn outside the house that the Parliamentary Bill was drafted. There is a memorial to this, mentioning Rothley, on the green between the Houses of Parliament and the River Thames in London.
The event at the hotel included readings from letters and diaries at the time, delivered by several local people, including my friend, the poet and playwright Norman Harrington, as well as songs from the Kaine Gospel Choir. The M. C. was another friend, Sandra Herbert, the well known broadcaster on religious affairs.
There were exhibitions on the history of Rothley in the surviving Knights Templar Chapel, and the upstairs room in which the writer and historian Thomas Babington Macaulay was born was open to be viewed.
During the afternoon, a new book about Babington and his crucial part in abolition was launched by its authors.
At the close of the afternoon, a new plaque was unveiled on the lawn by the Rector of Rothley accompanied by the Mayor of Charnwood.
Posted by colin on Thursday 29th March, 2007 at 9:09am