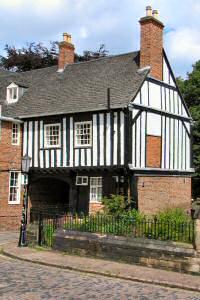 I had the opportunity recently to show a party of students from Austria around the oldest parts of Leicester.
I am always delighted to do this, as I think it is important for me, as a resident of this ancient city, to raise its profile, especially among people from other countries.
The students were all girls in their late teens and early twenties, who were in Leicester for a few days.
I was able to show them the area around Leicester Castle, including the little known Motte, as well as St. Mary de Castro Church, the delightful Castle Gardens, the statue of Richard III and the famous Roman survival, the Jewry Wall.
They all went back to Austria with a deeper appreciation of the long history of Leicester.
Posted by colin on Monday 11th December, 2006 at 8:55am