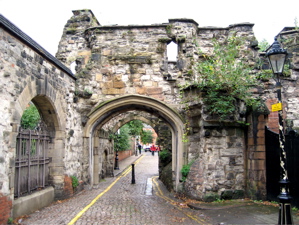 I led a private Guided Walk around Leicester recently for a group of Austrian students and their teachers.
It was a version of my popular "Historic Leicester" walk, and I was particularly happy to be asked, because last year I had led a group from the same school in Austria, so I must have done something right.
I showed the group around the oldest parts of the city, taking in Leicester Cathedral, the Guildhall, St. Mary de Castro Church and the Turret Gateway, where I regaled them with the gory tale of Black Annis.
Leicester has a great deal of history, and I am always happy to show some of this to groups.
Posted by colin on Tuesday 27th November, 2007 at 8:44am