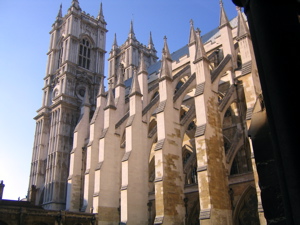 Edward VI was King of England for a relatively short period in the 16th century.
He was born at Hampton Court Palace in 1537, a long awaited son for Henry VIII. His mother was Henry`s third wife Jane Seymour, who died from complications a few days after giving birth.
Edward was created Duke of Cornwall as a baby. He received a careful upbringing from his stepmother Catherine Parr, and he had a good education.
But Henry died in 1547 when Edward was only nine years old. He was crowned at Westminster Abbey, and tried to rule firmly and decisively, but was surrounded by advisers who were not always either wise or altruistic. His health, too, deteriorated as it became apparent that he had a weak constitution.
Edward Seymour, Duke of Somerset and brother of Edward`s mother, was appointed Protector of the Realm at the outset of Edward`s reign, and began his career with an invasion of Scotland, hoping to enforce the agreed marriage between Edward and Mary Queen of Scots. He defeated the Scots at Pinkie, but failed to follow this up and only drove the Scots closer to an alliance with France.
Having been brought up a Protestant, Edward wanted to make sure that the Church of England, set up by his father, continued to prosper. Protector Somerset was more than happy to put this policy into practice, destroying shrines and pictures of saints and banning many religious processions.
The first English Prayer Book was published in 1548, leading to a great deal of Catholic unrest, especially when followed in 1549 by the Book of Common Prayer. There was a rebellion in Devon in 1549, swiftly put down by Lord Russell.
Much better organised was Robert Kett`s rebellion in Norfolk. Kett, from Wymondham, gathered an army of ten thousand Norfolk men and marched on Norwich. They were defeated at Mousehold Heath outside the city and Kett was hanged in chains from the walls of Norwich Castle.
Thomas Seymour, who had married Edward`s stepmother Catherine Parr, fell from power in 1549 and was executed for high treason. Protector Somerset too was ousted and replaced by John Dudley, Earl of Warwick, who was before long created Duke of Northumberland.
Edward is remembered up and down the country for the grammar schools which he founded, and he also established a workhouse at Bridewell in London.
In 1552, with Edward`s health failing fast, Somerset was executed.
Edward was concerned that if he were to be succeeded by his half sister Mary, she would see to it that England would revert to being a Catholic state. He therefore agreed to Northumberland`s suggestion that his heir should be his cousin Lady Jane Grey of Bradgate, who was married to Guildford Dudley, Northumberland`s son.
Edward suffered considerably in his last year, contracting consumption in addition to the congenital syphilis inherited from his father. He died at Greenwich Palace in 1553, aged only 15, his last words being "O my Lord God, defend this realm from papistry", and was succeeded briefly by Lady Jane Grey. He was buried at Westminster Abbey.
Edward never married, and had no children.
He was the first king to keep a diary, which shows him to have been intelligent but emotionally cold.
Posted by colin on Friday 12th February, 2010 at 9:24am