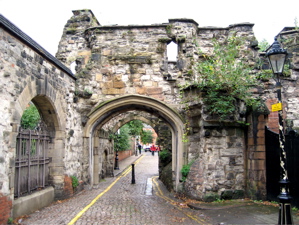 Undoubtedly a very popular aspect of my activities as a Blue Badge Guide is the body of Guided Walks which I tend to refer to as Haunted Walks. Most people think of them as Ghost Walks!
We are getting near the season where Ghost Walks come into their own, as the evenings draw in.
To help you to work out when to go on one of them, here is a list of them this Autumn. Most, but not all, are in Leicester. In each case, the price is £3 if paid in advance, or £4 on the day, if places are still available then.
These walks are very popular, so if you possibly can I would advise you to get places booked as soon as possible.
Mon 6 Sep Haunted Leicester 7pm
Mon 20 Sep The Haunted City 7pm
Wed 6 Oct Haunted Leicester 7pm
Wed 20 Oct Ghosts and Graveyards 7pm
Sat 23 Oct Goosepimples 2pm
Sun 31 Oct Hallowe`en at Loughborough 7pm
Wed 3 Nov Haunted Leicester 7pm
Wed 17 Nov The Shades of Night 7pm
Wed 8 Dec Haunted Leicester 7pm
Wed 15 Dec The Ghosts of Christmas 7pm
Posted by colin on Monday 2nd August, 2010 at 4:04pm