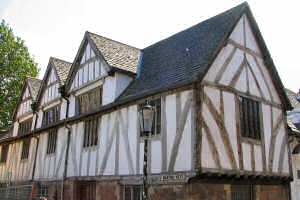 I gave a talk recently for holidaymakers in Leicester who were in a party organised by Saga Holidays.
The party stayed at the Halls of Residence at Leicester University, which is where I gave the talk.
The talk was to introduce the historic city of Leicester, one of the oldest in the country, and to give an idea of the interesting things that can be seen and done in the city and the beautiful countryside of Leicestershire.
It is always nice on these occasions to talk to people from around the country, and on this occasion I met visitors from London, Maldon and St. Albans.
Any group organisers who would like me to give an introductory talk to their groups are very welcome to get in touch with me to discuss possibilities.
Posted by colin on Monday 5th October, 2009 at 7:51am