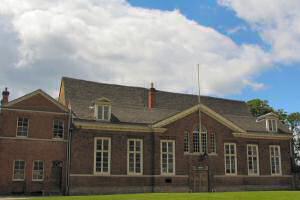 During the Summer, Saga Holidays hold a series of holidays based in the historic but still thriving city of Leicester.
Those taking part have the pleasure of staying in the Halls of Residence at Leicester University.
They are taken on trips to interesting places in the area, such as Loughborough, Rutland Water and the incomparable Stamford, and on the second evening I turn up to give a talk about how great Leicestershire and Rutland are.
Among other things, I talk about Leicester's long history. I mention, among other things, the Jewry Wall, the largest non-military Roman building still standing in Britain; John of Gaunt's tenure of Leicester Castle; Richard III being buried at the Greyfriars, having been killed in battle near Market Bosworth; and Thomas Cook's invention of modern tourism.
One thing I always like to do is find out where visitors have come from. On the fifth week this year, I was able to chat to people from Hastings and the Isle of Man.
Posted by colin on Sunday 18th November, 2007 at 9:45am