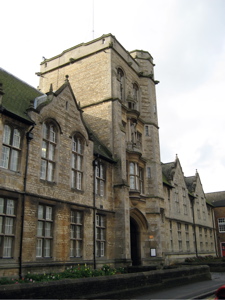 I led a private Guided Walk recently around Uppingham.
I had been asked to do this by a group from Market Harborough.
Uppingham is the smaller of two towns in the tiny county of Rutland. Its elegant stone buildings hark back to an almost forgotten England.
I showed the group some of the many intriguing passages in the town, took them into St. Peter and St. Paul Church and showed them the rare Norman demi-figures, and discussed Uppingham School.
I always like going to Uppingham, and will be pleased to show any group around this delightful little town.
Posted by colin on Wednesday 9th October, 2013 at 8:55am