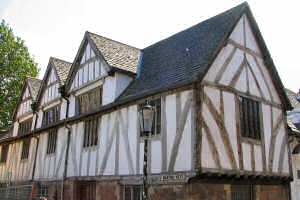 I was delighted to be able to show a party of visitors from all over Europe around Leicester recently.
I had been asked to do this by St. Paul`s School.
I took them on their own private version of my popular "Historic Leicester" walk, and included the internationally famous Richard III exhibition at the Guildhall, as well as a visit to Leicester Cathedral.
I was able to demonstrate that Leicester is a very historic and interesting city indeed, and everybody enjoyed the walk very much.
I will be happy to do something similar for your own group.
Posted by colin on Monday 27th January, 2014 at 4:55pm