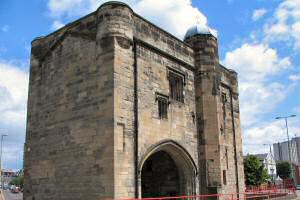 There was a very good talk recently at a meeting of the Community History Network in Leicester.
The network is run by Leicester City Council, for people with an interest in some aspect of local history. There is a meeting every other month, at which there is always a talk.
I have on occasion given the talk myself.
This time it was presented by my friend Derek Seaton, and was about the history of the Leicestershire Tigers Regiment. As always, Derek's talk was well researched and well presented.
There was until a few years ago a small museum about the Tigers in the 14th century Magazine Gateway, but this was closed for safety reasons. There is now a new Tigers gallery in the Newarke Houses Museum, reopened in June of this year.
The Community History Network meetings have been held for some years in the New Walk Centre, but from the New Year are to be at the Reference Library in Bishop Street.
Posted by colin on Friday 7th December, 2007 at 9:40am