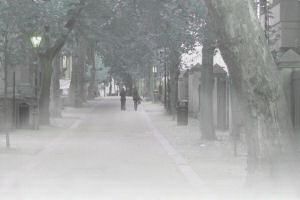 Lots of groups ask me to lead them on Guided Walks, especially Ghost Walks, and I led one recently for some Leicester Girl Guides.
The group was the 39th Leicester Guides, and I gave them their own version of my "Haunted Leicester" walk, probably the most popular of all the walks in my repertoire.
Starting outside the Town Hall, we moved down towards the half forgotten Old Town with its atmospheric St. Mary de Castro Church and Turret Gateway and its tales of hauntings.
Everybody was suitably spine tingled.
I am always willing to lead such a walk for your own group - just get in touch.
Posted by colin on Friday 4th December, 2009 at 9:07am