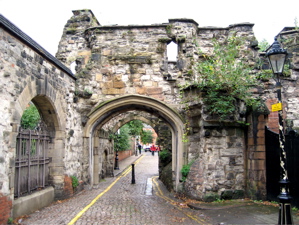 I led a private Ghost Walk recently for students from De Montfort University, whose main campus is in Leicester.
The walk was their own private version of my very popular walk entitled "Haunted Leicester".
Those taking part were treated to tales of hauntings in this ancient city, and they saw a number of Leicester`s most picturesque buildings, including St. Mary de Castro Church, John of Gaunts Cottage and the Turret Gateway.
If you feel that your group would like me take them on this stroll, feel free to get in touch.
Posted by colin on Tuesday 5th May, 2009 at 7:38am