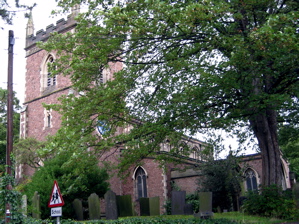 A few days before Christmas, I went to the attractive village of Barrow-upon-Soar in Leicestershire to see the switch-on of the Christmas Lights.
Barrow was one of the first places in the county that I got to know. My wife Anne comes from the village, and her mother still lives there. So there were several members of my family-in-law, as it were, at the event.
I think it is very nice that so many small towns and villages take the trouble to make themselves look even more attractive over the Christmas period.
There was a similar event at Sileby the night before, and at Syston on the same day as Barrow.
Posted by colin on Sunday 28th December, 2008 at 10:04am