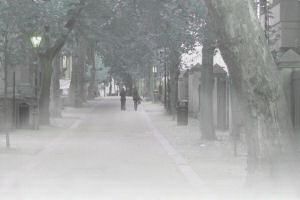 I lead Guided Walks and give talks, especially for groups, throughout the year.
But in the weeks leading up to Christmas, I get quite a lot of requests from clubs and societies.
At the moment, if your group is wishing to organise one of these, there are still some dates available.
In particular, many groups like a ghostly walk at this time. I have several of these available in the Leicester area. The most popular tends to be "Haunted Leicester", but you could also choose from "The Haunted City", "Walk in Dread", "The Shades of Night" or "Haunted Belgrave".
If you want a Guided Walk other than a haunted one, who not try "Deck the Halls" or "Mediaeval Leicester at Christmas"?
I also give some talks especially for the Christmas period. You could select from "The Holly and the Ivy", "Ding Dong Merrily on High" or "Who is Santa Claus?"
If your group would like me to give you a talk, or lead a walk, give me a ring - obviously as soon as possible - on 0116 - 2611576.
Posted by colin on Tuesday 6th November, 2007 at 9:02am