Ashby-de-la-Zouch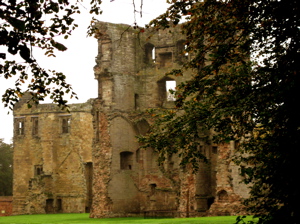 Ashby-de-la-Zouch is a historic market town in North West Leicestershire, at the heart of the new National Forest.
The suffix "de-la-Zouch" signifies Ashby's ownership in the Norman period by the Breton la Zouch family, distinguishing it from other Ashbys.
The impressive castle ruins are of the fortress built by Lord Hastings, who fell into disfavour and was executed during Richard III's reign.
The castle was besieged during the Civil War, and afterwards slighted (made useless for defensive purposes).
Sir Walter Scott, while staying with arts patron Sir George Beaumont at nearby Coleorton Hall, visited Ashby-de-la-Zouch, and was so impressed by the castle that he used it as a setting for his novel "Ivanhoe", which introduces the archery tournament won by Robin Hood.
The castle is now under the stewardship of English Heritage, and is open to the public. Of particular interest is the underground passage running between two of the towers.
St. Helens Church contains an unusual form of punishment - a finger pillory, which those who were disrespectful in church were made to endure.
In the church is buried the Countess of Huntingdon, who set up her religious group designed to bring Methodism to the more well-heeled members of society. Several towns still have a chapel known as "The Countess of Huntingdon's Connexion".
In the early 19th century there was an attempt to make Ashby into a successful spa town, and some of the elegant architecture dates from this period.
Blue Badge Guide Colin Crosby is available to lead Guided Walks around Ashby-de-la-Zouch for groups.