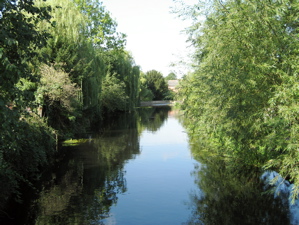 The very popular Waterside Walks are about to start again for 2010.
These walks, beside rivers, canals and lakes, are a lovely way to spend a Spring or Summer evening, and I have been running them for several years now.
As I write, the first of the new season is tomorrow evening, Tuesday 6th April. It is "Waterside Leicester", and will be starting outside Vaughan College at 7pm.
The next few are "Waterside Belgrave", "Waterside Aylestone", "Waterside Loughborough" and "Waterside Birstall".
If you have been on some of these before, you will know what a joy they can be. If you haven`t, then you have really got a treat in store.
Posted by colin on Monday 5th April, 2010 at 9:30am