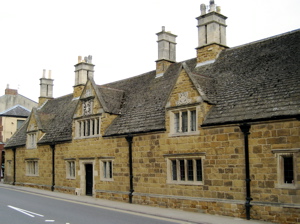 I led a private Guided Walk around Melton Mowbray recently for U3A members from Grantham.
Meeting at St Marys Church, I showed them some of the town`s historic and picturesque buildings, including Anne of Cleves House and the Maison Dieu, both built of the characteristic local ironstone.
I explained the connection between hand raised Melton Mowbray pork pies and Stilton cheese.
And I took them on a stroll through the lovely Play Close.
I am always welcome to show groups around this fascinating old market town.
Posted by colin on Wednesday 8th October, 2014 at 4:45pm