Anne of Cleves House (Melton Mowbray)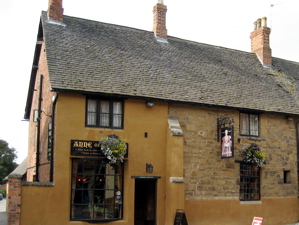 Anne of Cleves House is a historic building in the attractive Leicestershire market town of Melton Mowbray.
It is situated in Burton Street, beside the outstanding St Marys Church.
Built in the 14th century from the local ironstone, which has a particularly attractive honey colour in the sunlight, it was originally a chantry house for priests.
The name Anne of Cleves House comes about because it was given to Anne by Henry VIII as part of their divorce settlement. She earned an income from the house's rent.
Anne of Cleve's House now functions as a restaurant.