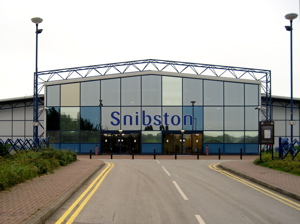 I recently attended another group travel trade show, but this time in different circumstances.
It was one of the shows organised by "GTO" magazine, and was held at Snibston Discovery Park at Coalville.
In addition to doing my usual networking, talking to friends old and new, I was one of two speakers who addressed an audience.
I talked to group organisers about the many attractions in Leicester and Leicestershire, and then introduced Stephen Hallam of Dickinson and Morris, who talked about Melton Mowbray pork pies and handed out some samples.
The talks, as well as the show in general, went down very well.
Posted by colin on Monday 23rd June, 2014 at 4:07pm