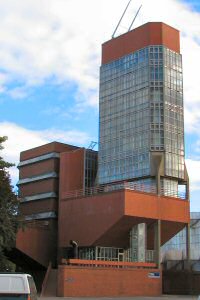 Once again this year Saga Holidays arranged several holidays in Leicester.
They do this on a number of weeks during the Summer, using the excellent student accommodation at Leicester University.
As well as seeing quite a bit of the lovely counties of Leicestershire and Rutland, (they visit places like Belvoir Castle, Rutland Water and Stamford), they also have me coming in early in the week to enthuse about what a lovely area it is.
I always like to try to find out where participants have come from, as of course they travel to Leicester from towns and cities all over the country.
On the third week this year, I was able to chat to people from Croydon, Ilford (around which I lived and worked way back in the 1960s), Leigh (where I lead Guided Walks, it being close to my home town of Southend), Lymington, Newcastle-on-Tyne and Wolverhampton.
Posted by colin on Wednesday 7th November, 2007 at 9:22am