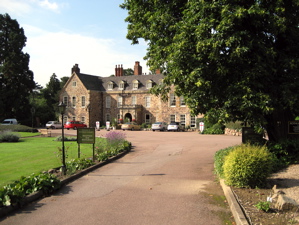 In 2007, it will be two hundred years since slavery became illegal in the British Empire.
During the year, a number of places will be holding events to celebrate this bicentenary.
The outstanding maritime city of Liverpool will be marking the occasion throughout the year. Liverpool's great original surge of prosperity was due to the infamous triangular trade across the Atlantic. But of course the city has done much since then to atone for this.
Portsmouth too will likewise be involved, especially pointing out the role of the Royal Navy in stopping the illegal trade.
And I am expecting an upsurge of business for Guided Walks around Rothley in Leicestershire.
It was on the green outside the Rothley Court Hotel that the Parliamentary Bill to outlaw slavery was drafted, and this is included in the walks that I lead around this fascinating village on the edge of Charnwood Forest.
Posted by colin on Wednesday 20th December, 2006 at 7:48am