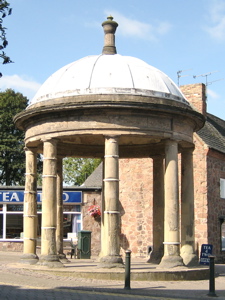 I recently led the "Free Mystery Tour" Coach Trip again for Leicester people.
A morning trip, leaving St. Margarets Bus Station at 9.30am and getting back about 2pm, this is always very popular.
This year, our stop was at the excellent Stonehurst Farm at Mountsorrel, where much drinking of tea and coffee, and eating of cakes took place.
My Visitors Book attracted such comments as "very interesting trip and good coffee stop, thanks Colin", "very enjoyable, nice to see the scenery without having to drive", "great trip with interesting commentary, lots of things we didn`t know" and "interesting tour around the villages, very enjoyable, information top class".
Posted by colin on Monday 4th April, 2011 at 3:47pm