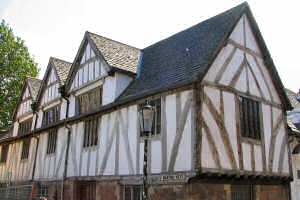 I recently made another appearance on BBC Radio Leicester.
Although this was the first of the BBC`s local radio stations, set up in the 60s, the studio is a purpose built affair across the road from the Guildhall and with the spire of Leicester Cathedralreflected in its window.
On this occasion I was interviewed by my old friend Ben Jackson.
We had a free ranging discussion (they are always the best) involving my career as a Blue Badge Guide, my earlier one as a cinema manager, Leicester`s history, Richard III etc etc.
Posted by colin on Tuesday 17th February, 2015 at 4:43pm