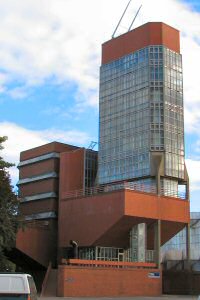 A recent talk at Vaughan College in Leicester was particularly interesting for those of us, including Blue Badge Guides, who habitually make use of public footpaths.
The talk was by Heather McDermid of the Leicestershire and Rutland Footpath Association, who told of the history of the association and how it has worked tirelessly to preserve these often ancient thoroughfares.
Heather was one of the people who addressed us when I was training to be a Blue Badge Guide, way back in 1993 - 94.
The talk was the annual Hoskins Lecture, part of the programme of the Vaughan Archaeological and Historical Society. The lecture is in honour of the great Dr W. G. Hoskins, who virtually invented the subjects of local history and its interpretation while working at Leicester University.
Posted by colin on Saturday 15th May, 2010 at 9:34am