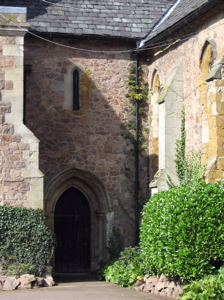 An excellent book for anybody interested in our mediaeval history is "In Search of the Knights Templar".
Subtitled "A Guide to the Sites in Britain", this glossy and well produced book is written by Simon Broughton, and was published in 2006.
It begins with a history of this enigmatic, powerful but ultimately tragic brotherhood.
Then it continues with a gazetteer of sites in Britain. These are mostly in England, but some are in Scotland and one in Wales. It is sumptuously illustrated, and may well encourage visits.
Among the places covered are three in London - All Hallows by the Tower Church, the Temple Church off Fleet Street and the Tower of London.
Then moving round the country, there are the church at Sompting in Sussex; the amazing barns at Cressing Temple in Essex; Cambridge Round Church; Rothley in Leicestershire; Lincoln Cathedral; Lincoln Castle; Cliffords Tower at York; Hereford Cathedral; Ludlow Castle; and Rosslyn Chapel in Midlothian.
That`s just a selection. But do have a look at this smashing book, and I`m sure you will agree that it would well repay the price of purchase.
Posted by colin on Sunday 27th July, 2008 at 9:54am