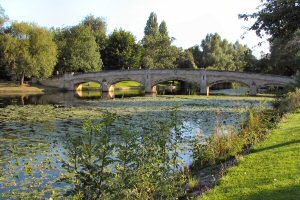 I gave a talk recently for Leicester Adult Education Centre, as part of a course which they run from time to time for people who are coming up to retirement age.
The talk, entitled, "Places of Interest in Leicestershire and Rutland", gives an idea of the many ways in which interest and enjoyment can be gained within a short distance of Leicester, and without breaking the bank.
I talk about parks, museums, churches, steam railways etc, as well as the enjoyment that can be achieved by simply going out for a walk in the country.
Amazingly, a good proportion of those taking part are unaware of the benefits that a bus pass, available free to anybody who has attained the age of 60, can bring.
This pass entitles free bus travel after 9.30am (before which it is half price) on all buses withing the two counties, and also to certain towns over the border, such as Derby, Nottingham and Stamford.
Not only that, but rail travel in the same area is half price.
Not a bad deal! If you will be retiring soon, why not ask your employer to book a place on the next course?
Posted by colin on Monday 11th June, 2007 at 9:14am