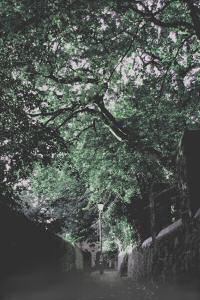 The Haunted Walks (or if you like Ghost Walks) which I lead, especially in the historic Old Town of Leicester) are very popular indeed, and I am always getting enquiries about the dates for future ones.
Unfortunately, at the moment, although details of Guided Walks in January and February are widely available on posters and leaflets, a blip in the system is resulting in no walks being listed on the website after December.
I really do apologise for this, and am trying hard to get the situation rectified.
Of course, you could pick up a leaflet, but in the meantime here is a list of the next few Haunted Walks
Wed 7 Jan Haunted Leicester 7pm
Wed 21 Jan The Haunted City 7pm
Wed 4 Feb Haunted Leicester 7pm
Wed 18 Feb Haunted Belgrave 7pm
Wed 4 Mar Haunted Leicester 7pm
Wed 18 Mar Walk in Dread 7pm
Tue 23 Jun A Midsummer Nights Haunt 10pm
Posted by colin on Friday 5th December, 2008 at 8:52am