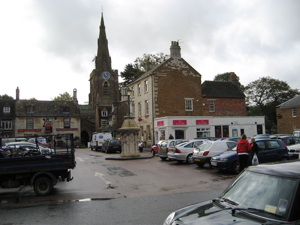 I recently led a private Guided Walk around the exquisite little market town of Uppingham in Rutland.
The walk was for members of the Rutland Decorative and Fine Arts Society.
I gave the group an overview of this charming little town, as well as looking at some details of the fascinating St. Peter and St. Paul Church, including its rare demi-figures.
I am happy to lead your own group on a Guided Walk around Uppingham, or indeed any of the other towns in Leicestershire and Rutland. Feel free to get in touch.
Posted by colin on Wednesday 25th January, 2012 at 10:00am