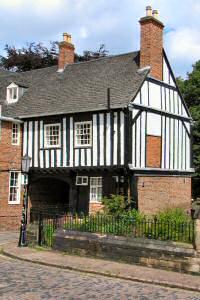 I gave a talk on local folklore recently at Newbold Verdon.
The talk was "Leicestershire Legends and Traditions", and I gave it for the Wednesday afternoon group at Newbold Verdon Library.
For a small county, Leicestershire has a fine collection of stories and traditional events.
As well as the Bottle Kicking and Hare Pie Scramble at Hallaton and other jollities, I recounted stories about such people as King Lear, John of Gaunt, Richard III and the terrifying Black Annis.
I always enjoy giving these talks, and will be happy to do so for your own group.
Posted by colin on Sunday 21st September, 2014 at 9:18am