Market Cross (Mountsorrel)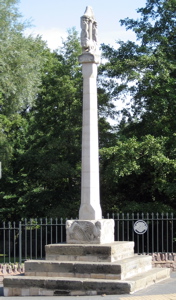 The Market Cross is a feature of the Leicestershire village of Mountsorrel.
Situated at the edge of the Market Place, opposite St. Peters Church, it is a modern copy of the original, which was moved by Sir John Danvers to the grounds of Swithland Hall.
The original Market Cross was replaced by the well known Butter Cross.
The present structure was erected in the early 21st century.