Haymarket Centre (Leicester)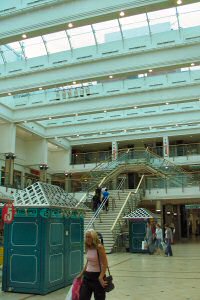 The Haymarket Centre is a shopping centre, constructed in the 1960s, in Leicester City Centre.
There are entrances by the Clock Tower, and in Belgrave Gate, Humberstone Gate and Charles Street.
Among the "High Street" stores represented in the centre are Baker's Oven; Holland and Barrett; Partners; Primark; Somerfield; TK Maxx; and Woolworths.