Bishop Beveridge House (Barrow-upon-Soar)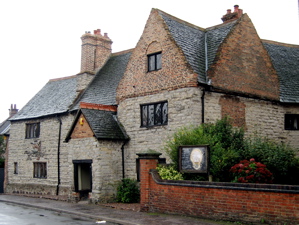 Bishop Beveridge House is a picturesque old house in the Leicestershire village of Barrow-upon-Soar.
It is situated in Beveridge Street, the oldest street in the village, running from Holy Trinity Church to the site of the Village Green.
It was built in the early 17th century as a hall and cross wing house with a projecting porch. Interestingly, it is constructed of a number of local materials, including Mountsorrel granite and Swithland slate.
The house was originally the Rectory, and was the birthplace of William Beveridge in 1636.
He was educated at Barrow and at Oakham, and became an acknowledged expert on theological matters, before being appointed Bishop of St. Asaph in 1704.