London and Westminster (A Coach Trip in London)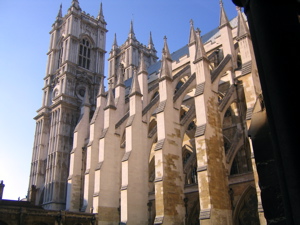 "London and Westminster" is one of the many Coach Trips devised and led by the well known Blue Badge Guide Colin Crosby, of Colin Crosby Heritage Tours.
These excursions are a first rate way of learning some Local History, particularly when they involve London, the historic capital city of England.
The coach leaves St. Margarets Bus Station in Leicester at 8am, and returns about 9pm.
Along the way, Colin gives a commentary in his own inimitable way, bringing the sights and places to life. This is one of the aspects that render Colin`s trips unique.
As a key part of this particular trip, Colin leads his "Westminster" Guided Walk, during which he points out many of the internationally famous places which tourists flock to London to see, such as Westminster Abbey, Trafalgar Square and Big Ben, as well as strolling through St. James s Park, the loveliest of the London parks.
Dates, costs and where to meet
A place on 'London and Westminster' costs £25.00 per person, or £25.00 if paying in advance. The coach trip begins at St. Margarets Bus Station, and is running on:
I'm sorry, but there are no plans to run this event at present.
If you would like to book a place on one of these dates, please telephone Colin on (0116) 2611576 or email him at colin@crosbyheritage.co.uk.