Westminster (A Guided Walk in London)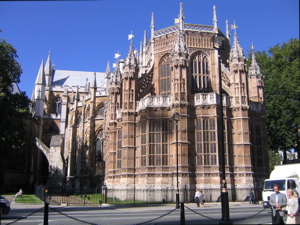 "Westminster" is one of the popular Guided Walks in London devised and led by Blue Badge Guide Colin Crosby, of Colin Crosby Heritage Tours.
These gentle strolls are an excellent way of picking up some Local History.
The starting point for this walk is outside the National Gallery, in Trafalgar Square.
During the walk, Colin points out many of the most famous places which tourists flock to London from all over the world to see, including Nelson`s Column, Westminster Abbey, the Houses of Parliament and Big Ben.
He also leads the group through St. James s Park, the loveliest of the London parks, with its incomparable view of Buckingham Palace.
This is one of a number of walks which Colin leadsaround London neighbourhoods. Others include "Smithfield and Clerkenwell", "Spitalfields" and "Southwark and Bankside".
Dates, costs and where to meet
A place on 'Westminster' costs £6.00 per person, or £4.00 if paying in advance. The guided walk begins at National Gallery, and is running on:
I'm sorry, but there are no plans to run this event at present.
If you would like to book a place on one of these dates, please telephone Colin on (0116) 2611576 or email him at colin@crosbyheritage.co.uk.