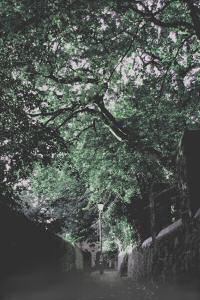 The Ghost Walks are probably the most popular of all my activities. "Haunted Leicester" is the most popular of them all, but there are other walks, both in Leicester itself and in other towns around Leicestershire.
It occurs to me that there must be lots of people who could add to the tales that I tell on these walks, and I would like to invite contributions.
If you have had what seems to be a supernatural experience, or have heard of something of the sort, whether it was in Leicester, one of the other towns or villages around Leicestershire, or anywhere else for that matter, do get in touch with me. I will be very pleased to hear from you.
And I will invite the senders of the best tales to be my guests on one of the forthcoming Ghost Walks!
Posted by colin on Tuesday 12th April, 2011 at 8:33pm