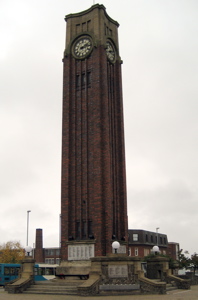 A recent meeting of the Vaughan Archaeological and Historical Society, which I attended as I often do, featured an interesting talk about one of the world`s earliest railways.
The talk was given by Keith Drury, and the subject was the Leicester to Swannington Railway, engineered in the early 1830s by Robert Stephenson after his father George had surveyed the land.
The purpose was to bring coal from the area later known as Coalville to Leicester, where it helped to power that city`s industry, and to the outside world.
There was a diversion later on, but the reordered line still exists between Leicester, Kirby Muxloe, Coalville, Ashby-de-la-Zouch and Burton-upon-Trent. It is still used for freight, mostly granite.
In the 1990s it was to be reopened as a passenger line, to be known as the Ivanhoe Line and later as the National Forest Line, which would have taken much commuter traffic off the roads as well as giving access to a number of tourist attractions.
This has never come to pass, though. Nobody, unfortunately, has the political will to make it happen.
The Society`s meetings are held at Vaughan College in Leicester.
Posted by colin on Thursday 15th April, 2010 at 8:02am