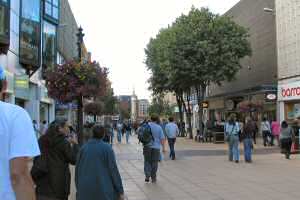 I gave a talk on "Street Names of Leicester" recently.
It was an after lunch talk, at Devonshire House, and was for De Montfort Probus Club.
Leicester has a very eccentric collection of street names. Some refer to ancient gates into the Old Town, while others appear to do so, but in fact don`t! Many refer to aspects of Leicester`s very ,ong history.
Among the names discussed and explained were Butt Close Lane; Cheapside; Every Street; Gallowtree Gate; Horsefair Street; and Pocklingtons Walk.
I will be happy to deliver this talk to your own group. Just ask!
Posted by colin on Tuesday 7th May, 2013 at 9:02am