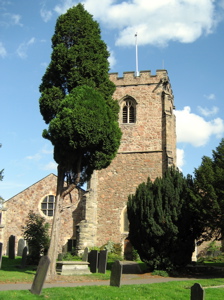 I helped to create a spooky atmosphere on BBC Radio Leicester recently.
Meeting my old friend, presenter Ben Jackson, in the Leicestershire village of Quorn, I strolled around the village with him while chatting about ghosts and hauntings.
The resulting few minutes was broadcast later on in the day. A number of friends told me they found it rather scary!
Posted by colin on Sunday 19th January, 2014 at 11:53am