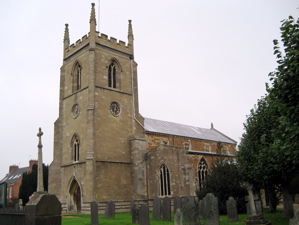 I recently led a private Guided Walk around Kibworth for members of the local Kibworth Womens Institute.
Kibworth is a fascinating village in Leicestershire. However, although it is usually thought of as being one village, it is actually an amalgamation of two settlements, Kibworth Harcourt and Kibworth Beauchamp.
As usual, I was able to show the local ladies a number of aspects of their village of which they had not been hitherto aware, for example its important place in the history of modern tourism through Thomas Cook.
The walk started and finished in the Village Hall, and afterwards, over coffee and biscuits, I had the pleasure of chatting to many of the ladies about their own reminiscences of Kibworth.
Posted by colin on Saturday 13th October, 2007 at 9:30am