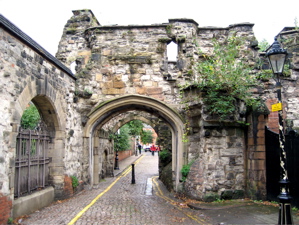 Saga Holidays run breaks in various places around the country, and for several years now one of the favoured cities has been Leicester.
The holiday lasts for a week, and guests stay in the Halls of Residence at Leicester University.
In the early part of the week, I come in and give the group a talk about how great the city of Leicester and the counties of Leicestershire and Rutland are.
Of course I can be enthusiastic about this, as I spend a lot of my time showing people around the area on Guided Walks and Coach Trips.
It's always nice on these evenings to meet people from a variety of towns and cities around the country.
On the first of these talks this year I was able to chat to people from Colchester (in my home county of Essex), Glasgow and Peterborough. I hope they enjoyed their week.
Posted by colin on Monday 29th October, 2007 at 9:08am