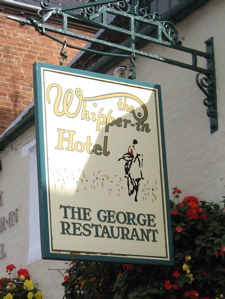 I recently led one of my very popular morning Coach Tours. This time it was "Rutland Tour". On these trips, I give a commentary as we make our way round, explaining the sites and places which we encounter along the route.
As usual, we set off in the morning from St. Margarets Bus Station in Leicester, and I took the coach on a gentle journey around the tiny little county of Rutland.
After going through Oakham, the delightful little county town, we made our coffee stop. This is always somewhere which is of interest in its own right, and this time I chose Barnsdale Gardens, which many remember as having been developed by the late Geoff Hamilton.
We then did a circuit of Rutland Water, before making a short stop at Wing, to see the very rare chalk maze. Then it was viewing the impressive Harringworth Viaduct, going through the county`s other little town, Uppingham, and back to Leicester.
Everybody thoroughly enjoyed the trip, as always.
Posted by colin on Friday 30th November, 2012 at 4:28pm