Rutland Tour (A Coach Trip in Rutland)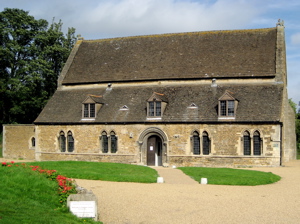 The "Rutland Tour" is one of the many Coach Trips devised and led by Colin Crosby, of Colin Crosby Heritage Tours, the well known Blue Badge Guide.
These excursions are a most enjoyable way of soaking up some Local History.
It is one of the morning trips, which are very popular with people who would rather not stay out all day.
This trip is of course around the tiny little county of Rutland, which for over twenty years in the 20th century was part of Leicestershire, but is now a county again in its own right.
The coach leaves St. Margarets Bus Station in Leicester at 9.30am, and returns at about 2pm.
The format for these tours is that one stays on the coach almost all the time, while Colin gives his inimitable commentary. About halfway round, however (usually about 11.30am) a stop is made at somewhere interesting, where tea, coffee, cakes etc can be bought.
The coach wends its way through the delightful countryside of this lovely littele county, and though plenty of charming villages, as well as Rutland's two thriving towns, Oakham and Uppingham.
Dates, costs and where to meet
A place on 'Rutland Tour' costs £13.00 per person, or £13.00 if paying in advance. The coach trip begins at St. Margarets Bus Station, and is running on:
I'm sorry, but there are no plans to run this event at present.
If you would like to book a place on one of these dates, please telephone Colin on (0116) 2611576 or email him at colin@crosbyheritage.co.uk.