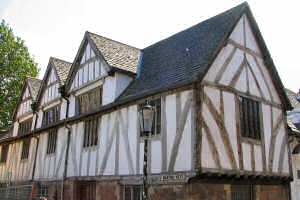 There is now an exhibition in Leicester, devoted to the sensational finding of the remains of Richard III in the city.
Entitled "Richard III: Leicester`s Search for a King", it is housed temporarily in the historic Guildhall. A nearby former school building has been purchased by the City Council, and the exhibition will move there when the building is ready to open as a Visitor Centre.
I was lucky enough to attend a travel trade preview of the exhibition on the day before it opened.
If you`ve not already visited, do try to as soon as you can. It is excellent.
Posted by colin on Wednesday 10th April, 2013 at 11:23am